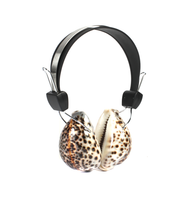 iShells by Joana Astolfi
iMac, iPhone, iPod, iPad, iTunes, iCal, iSight, iLife… Enough.
As children we placed seashells to our ears, and imagined that we heard the sound of the entire ocean contained within them. iShells recall that simple act. Irreverent and nostalgic, this piece nudges us to cut the electrical cord, to celebrate simplicity and silence. iShells reconnect us to the sounds of our internal landscape, reminding us of the music of our own imagination.
As an artwork for display, the iShells strike a witty and unique visual note. However – like most of Astolfi's most iconic works – the iShells are haptic, and suitable to be touched or worn. Made of large natural cowry shells and fully-functional headphone bands, the iShells can be adjusted to the wearer's comfort. And yes, they work: they work just as any child on any beach anywhere in the world might expect them to. This is not your digital music library; it's the sound of silence, sea, simplicity, childhood, memory and fantasy. Dive right in.
Buy Now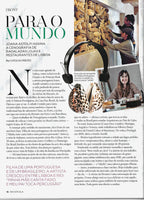 The 'iShells' in a Brazilian 'Globo' Magazine article focused on Joana's transatlantic career | December 2018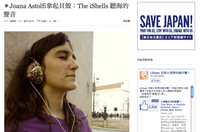 The 'iShells' in the chinese website 'LDope' based on news about design, art and fashion in Asia | June 2011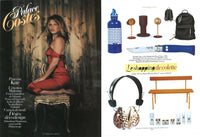 The 'iShells' on 'Palace' Magazine (Costes Group), referring to products available at Colette | June 2011